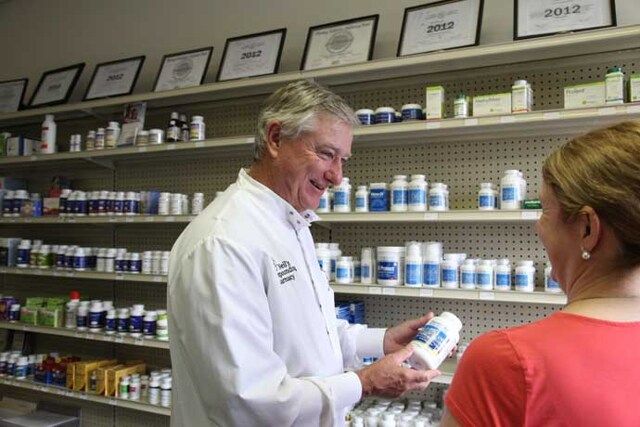 Nutritional Supplements for Healthy Aging and Wellness
More and more people are on a quest for a healthier lifestyle and are looking for nutritional supplements to assist in helping with health issues and improving their general well-being. At Neil's Compounding Pharmacy, we want to be your partner in wellness.
We carry a complete line of pharmaceutical grade vitamins, minerals, herbals and other nutritional products to help you stay healthy. If we do not have what you are looking for, we will do our best to locate it for you and either get it for you or let you know where it is available.
Some of the products we offer include:
Healthy Aging
Neil's offers a wide variety of creams and supplements that can aid in the aging process.
Stress Support
Adrenal Fatigue
Proper Nutritional Supplements
Sleep Improvement
Vitamins & Minerals
For Men, Women & Children
Thyroid Support
Probiotics
At Neil's Compounding Pharmacy we offer Nutritional Consultations. Contact us to find out more information about scheduling a consultation with us!