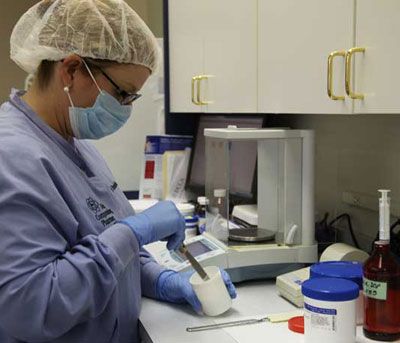 Dentistry Compounding Can Help Make Your Dentist Visit More Comfortable
At Neil's Compounding Pharmacy, we understand that everyone reacts to the dentist differently. Tolerances for medications and procedures are all unique to the patient. We also understand that dentists, orthodontists and periodontists need options in treatments to be able to give the best care to their patients.
That's why our compounding pharmacy is here – to offer a variety of options that will help both patient and dentist alike.
Some examples of oral conditions include:
Infection
Pain
Oral thrush
Burning mouth syndrome
Temporo-mandibular joint (TMJ) disorder
Canker sores, ulcers & lesions
Viral lesions
Oral lichen planus
Dry mouth
Stomatitis and mucositis
At Neil's we can make your dental treatment easier by offering:
Medication to treat nausea
Anxiety medications
Pleasantly flavored medications
Medications without preservatives, dyes and sugar
Hard-to-find or unavailable medications
And in special formulations:
Dental ointments & pastes
Oral, topical, gels
Mucosal bandages
Lollipops
Lip balms
Oral sprays
Mouthwashes and rinses
Sublinguals/troches
Topical sprays
Capsules
We want your dental health treatment to be the best. Let us know how we can make the experience, for patient and dental professional, the ultimate.